I hand you the list of things that must be done before we get on the train this afternoon.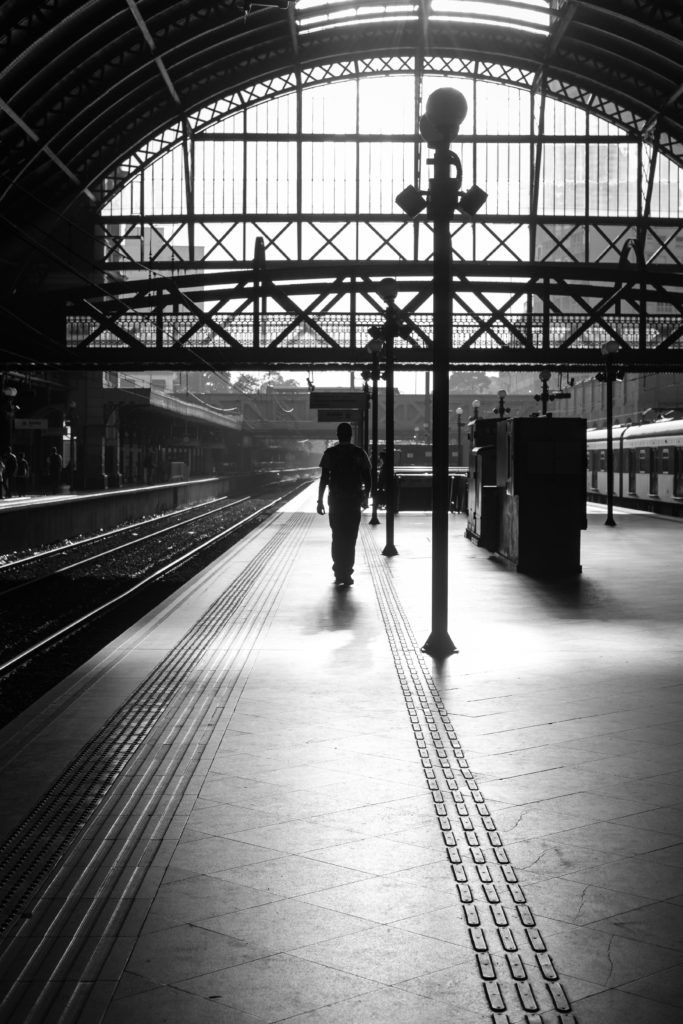 As you scan the list, you mutter, "Not a problem."
I hand you your train ticket. "Just in case you are late." You shake your head and smile, but take the ticket and put it in your pocket.
The bags are in the trunk of my car and I give you a kiss. "I'll meet you at the station at exactly 2:30."
You head off to do the things on the list. I know you didn't really read it and I know you will either miss something or you'll be late. I'm actually betting on it.
We've been planning this getaway on the train for a while. We have a private bedroom and we have a few days to just chug along slowly and watch the scenery. There's a dining room and it looks fabulous.
The first stop is only 3 hours from our city. I know this because I planned for him to have to meet me at the first stop. Of course, he doesn't know this yet, but it should be a fun surprise.
The station is about half an hour from the house so I start getting ready to leave about 1:15 so I can be in the car by 1:30. I get a frantic phone call just about on schedule.
"The store on our side of town is out of the wine. The only option is to go to the other side of town and I don't know if I'll make it to the station on time."
"Well, I guess we COULD get another type, but I was hoping for that specific one. It's the one that we shared on our last anniversary. "
"I'll figure it out. I'll head out right now."
As I am getting on the train with our bags, I get another call. "There's no way I'll make it," you say in a panicked voice.
I smirk. "You do have your ticket. You could meet the train at the first stop. I'm already on board."
I can almost hear you thinking. "I guess I don't have much of an option. I'm so sorry!"
"No worries. I will see you soon."
I spend the three hours setting the mood. There will be cheese and crackers and fruit along with a bottle of champagne. Lingerie goes on under the dress and I'm ready. As we pull into the first station, I see you waiting to get on. You look flustered, but you do have the bag from the wine store in your hand.
The sun has just started to set and the lights are set on dim. You enter the room, look around and realization hits.
"You knew that I wouldn't make it, didn't you? In fact, you planned it."
"Maybe….but I bet this will be the best missed connection that you've had in a while."