I can say the word "fog" and Snake will know exactly what memory I will be writing about. I teased a picture of it yesterday in my post and I'm sure he knew exactly where it was even without a point of reference.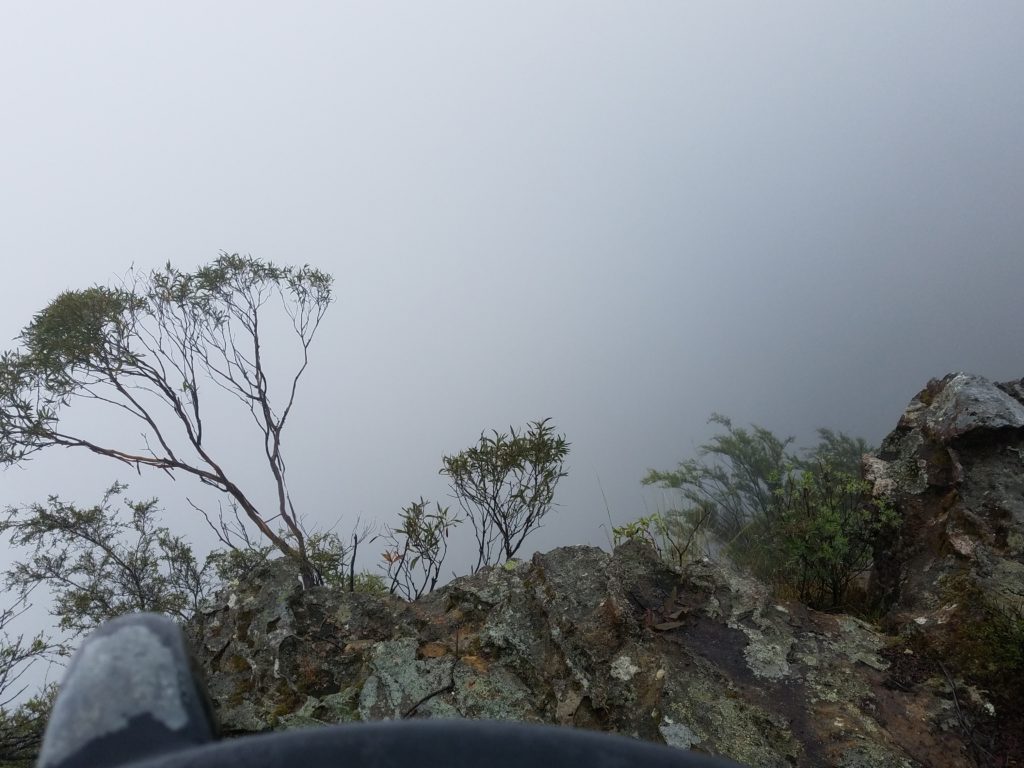 We were in Sydney 3 1/2 years ago. In March, which is supposed to be warm and relatively sunny. Rain doesn't bother us, but we had 5/7 days there with a lot of rain.
One day we had planned to go to the wildlife park and the rain just wasn't going to make it a fun day. We had already a full day of laughing as we sloshed our way around ships at the maritime museum so we decided to jump on the train and head to Katoomba because everyone said it was beautiful.
We did figure out the public transit and made it all the way from Circular Quay to Katoomba. It was still drizzly, but not the downpours in Sydney. We grabbed lunch and jumped on the bus. The clouds were low, but we figured that we could still do some walks at each of the stops.
It was beautiful. And wet. We talked to people from a lot of different places as we got off and wandered and then waited for the next bus to show up. Then we got to the "best" stop on the route. Katoomba Falls.
It's actually a really short jaunt to the overlook and we were the only people who got off. We wandered down and figured that we would see them soon since we could hear the water.
And then we came to the overlook. As seen above. There was not even a glimpse of water and we could only see maybe 3 or 4 feet down because of the fog. We stood there laughing for at least five minutes. We'd stop and then go to take a selfie at the falls and start laughing again.
So, remember that time that we visited Katoomba Falls? We may not have seen the scenery, but it was a fantastic fun silly Snake Den day.