You'd think that having grown up in land-locked states my entire life that I wouldn't really love seafood.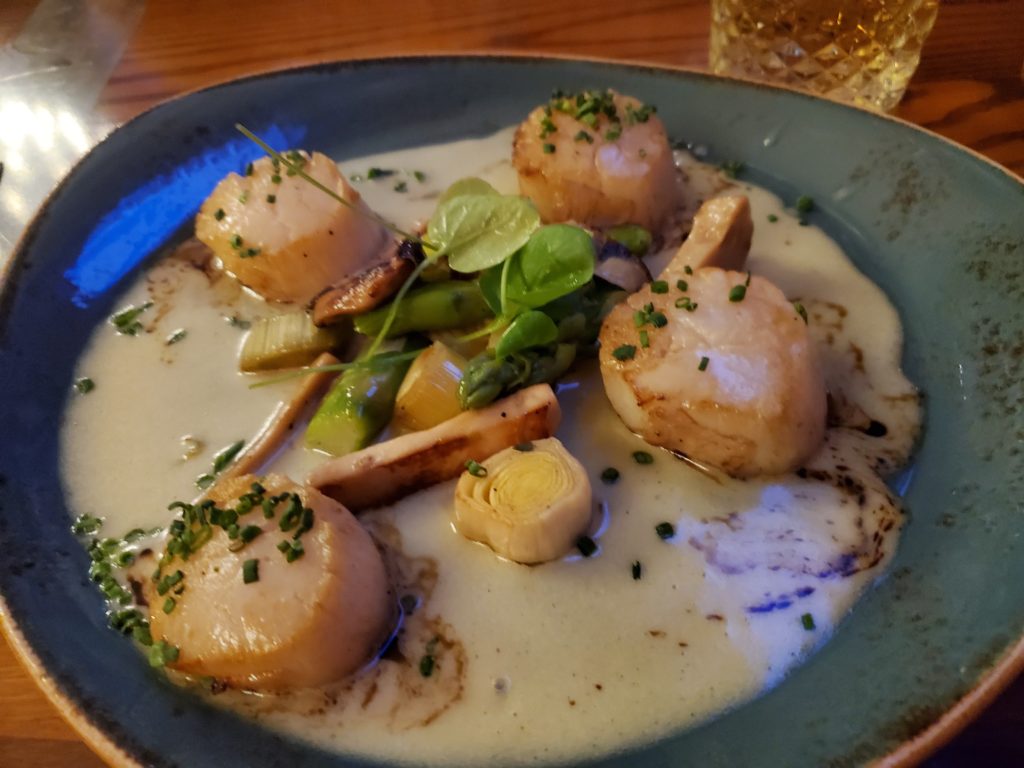 My parents, though, grew up in New York and loved just about every type–except oysters. And my asshole older brother made sure that I'd never eat them after not bothering to tell young me that the one he gave me, in fact, was not cooked, but cold and wet and raw. Never again.
My parents went to St. Augustine for their November honeymoon just so they could go to the beach. One of my favorite memories is my mother taking apart a whole lobster while we were on vacation in NH when I was about 7. I'd lived in Colorado all of my life that I could remember at that point and it fascinated me.
My dad only cooked for special occasions, but when he did, it was always fancy. And usually involved seafood even if it needed to be specially ordered.
Our November trip was filled with lots of fish and seafood when we went to Massachusetts and up to Maine. But even in the desert, there's occasionally the perfect plate of scallops. Mmmmm…