It's been a long couple of months. She feels like they were chained to work and there was barely enough time to sleep, let alone do anything more.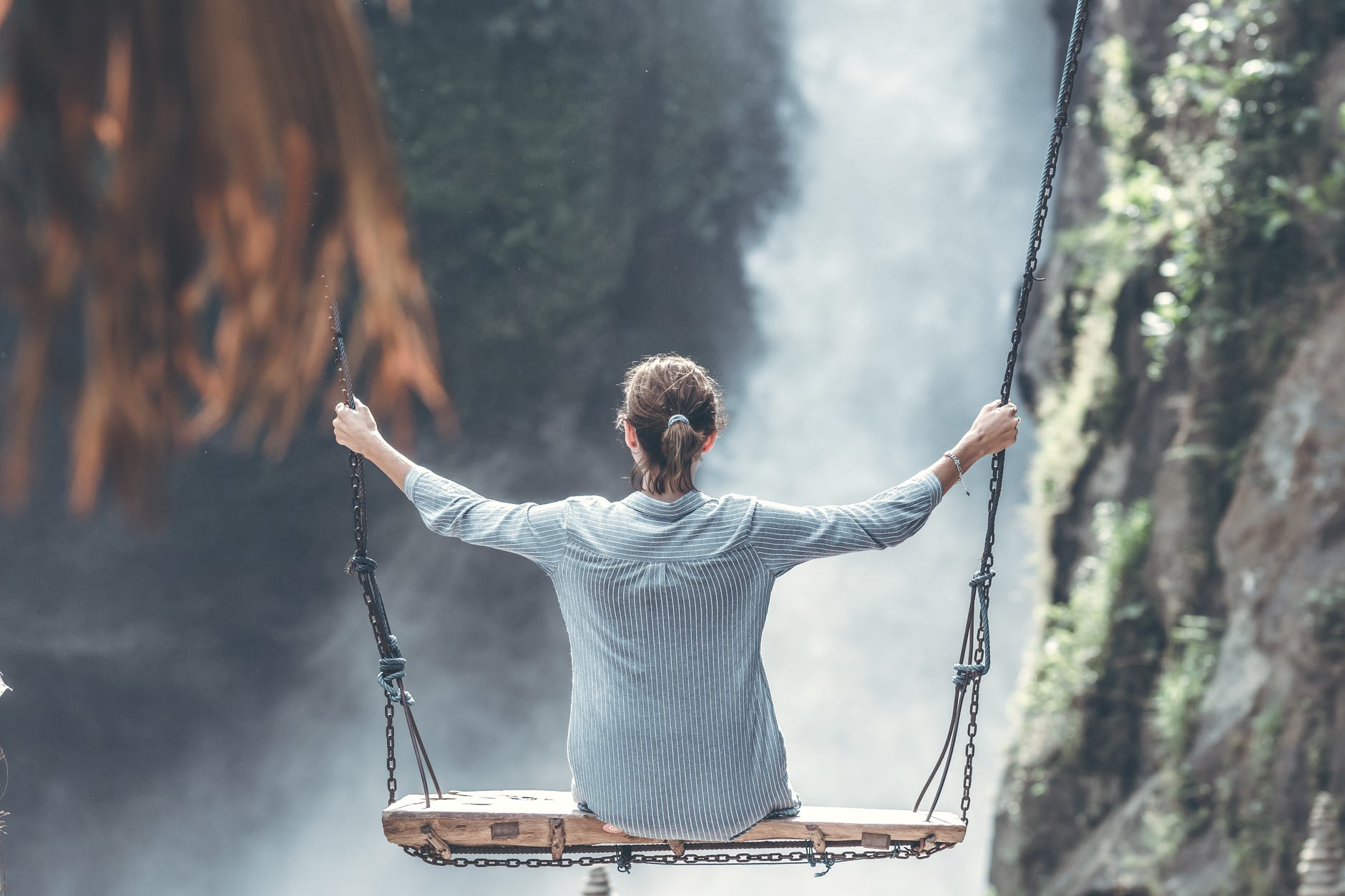 That's one of the disadvantages of business ownership–the buck stops with you always. The advantage? The ability to take off without asking permission when the project is finally done.
And that is precisely what they are doing. They found a cabin in the mountains close to a river and some great adventure experiences. They had tried zip-lining and white water, but this time was going to be different.
The giant swing over the water? That looked absolutely terrifying as well as exhilarating. He knew how much she always loved swings. They had even had a few fun sexual encounters on one. She wasn't surprised that he had gotten them reservations.
That morning, she was jumping out of her skin. She wanted to do it, but she was always afraid that she'd chicken out at the wrong time. They got out of the car and headed towards the boarding area.
She got ready and just let go….