We actually don't have a lot of traditions in the Snake Den. Or at least not ones that I consider strange.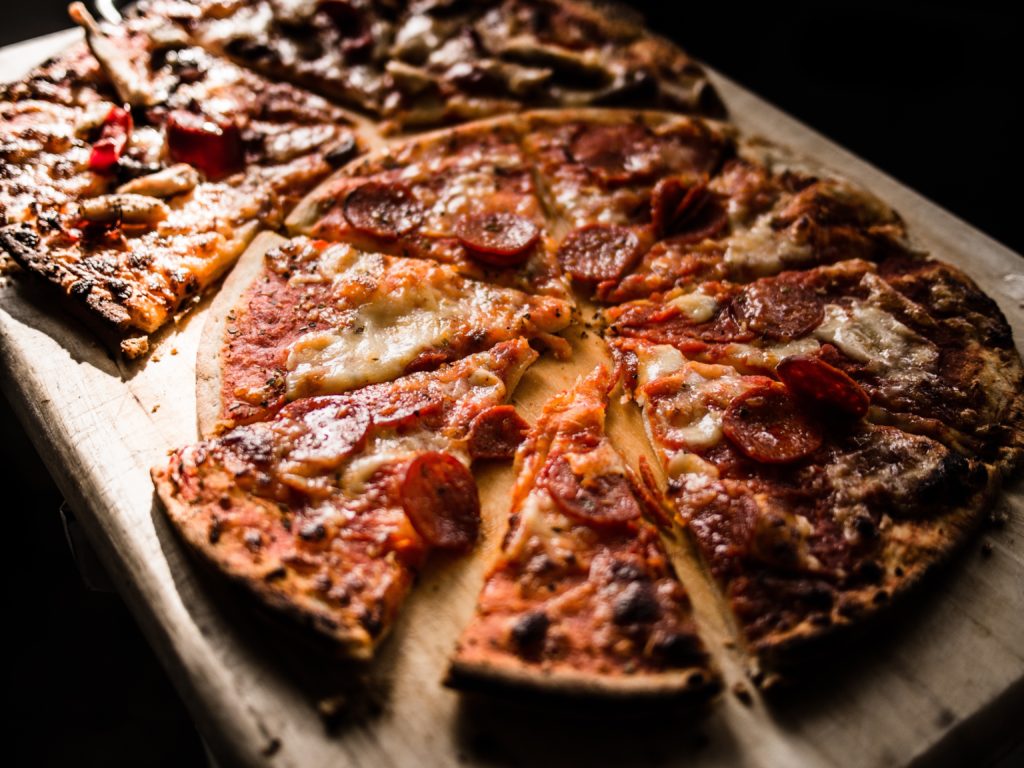 The strangest one that we have, and I've talked about it before, is Christmas Eve. While the vast majority of the Christmas celebrators are going to church or madly wrapping or finding that last gift, you will find us (most years) at a movie theatre.
If we can plan it perfectly, we see two. It depends on the timing and how lazy we are getting out of the house. And how long each movie is. It is the ultimate Christmas Eve when we can make it work, though.
Then, we pick up pizza on the way home. No fancy ham or turkey dinner for Christmas Eve. It is always at least two because I always get the vegetarian one–yes, I'm weird–and Snake usually gets a deluxe one. The leftovers are usually lunch on Christmas day.
Then we head home to check out the progress of Santa on NORAD–yes, nerds as well as weird. Pizza is consumed on paper plates which are always bits and pieces left over from Christmas dinner when lots of people would come over. They don't match and that's always part of the tradition.
After the massive clean-up of throwing away the paper plates and wrapping up the leftovers, it is time to read Christmas books. Not the Night Before Christmas, but Auntie Claus, Eloise, Santa's Twin and Christmas Trolls. And The Lump of Coal.
Strange? Maybe. But, definitely us.