Snake and I have been making lists of short day trips that we can do to get out of the house a bit on weekends. Cabin fever is hitting without our usual travel so we thought maybe a little local sightseeing might help.
One of the places that we talked about going is Willcox. It's a small town near the New Mexico border that is very close to where Rex Allen was born and raised. There is usually a big celebration there for Rex Allen Days which I'm sure will be cancelled this year.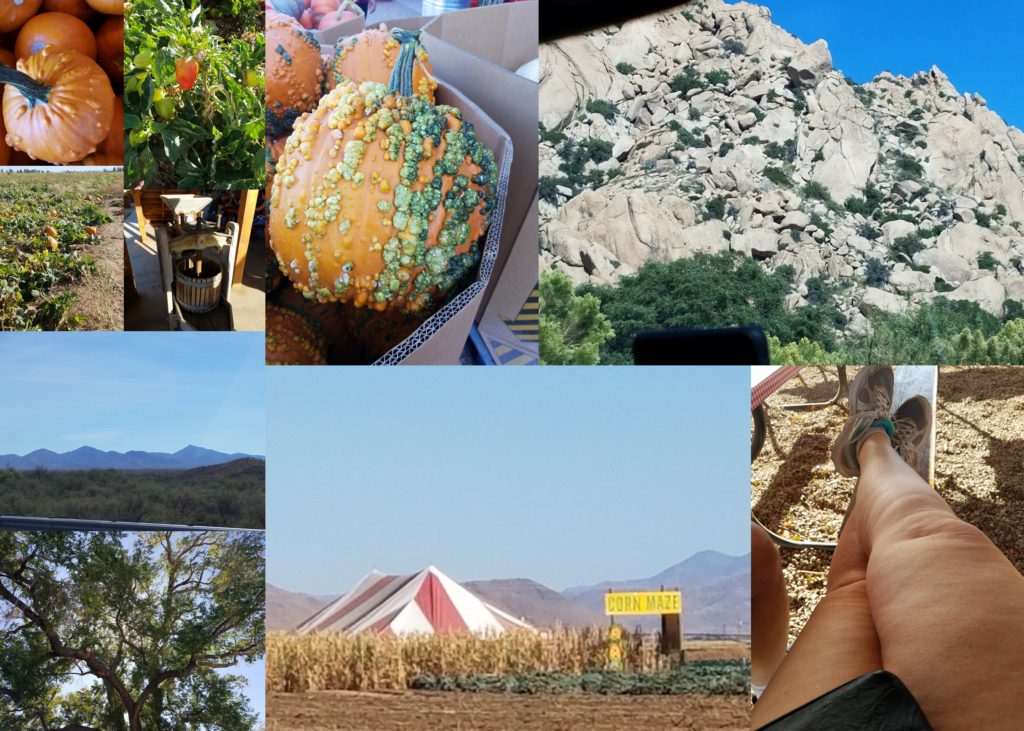 **Now full disclosure, excluding pictures on the news from the celebration, I really know nothing about him other than he was a singing cowboy. More than a bit before our time, but maybe someone who is into oldies knows him.**
We went there about 3 years ago for a wine festival. It was held in the historic railroad park and there were tastings from lots of local wineries. Arizona actually has quite a few both out in Willcox and south of us in the Sonoita area. It's fun to try things that are different and there were a lot of really unique ones.
After the wine tasting and eating in a tent in the park, we went to Apple Annie's. It's an orchard, but also has pumpkins and all sorts of vegetables. Huge market that you can buy things by the bushel including peppers–a staple of food here.
We went out and picked our own pumpkins, bought some gourds and some locally made honey and syrup. Then headed to the orchard to do some apple picking. I bet you didn't think we could do all of the "fall" things here when we are still in the triple digits for the next week or so.
It was a really beautiful day as you can see. And ended it with some fresh cider. Of course.