We need a change of scenery so we head to the park for a date night picnic. You pack the food, a bottle of wine, two glasses and a blanket to sit on.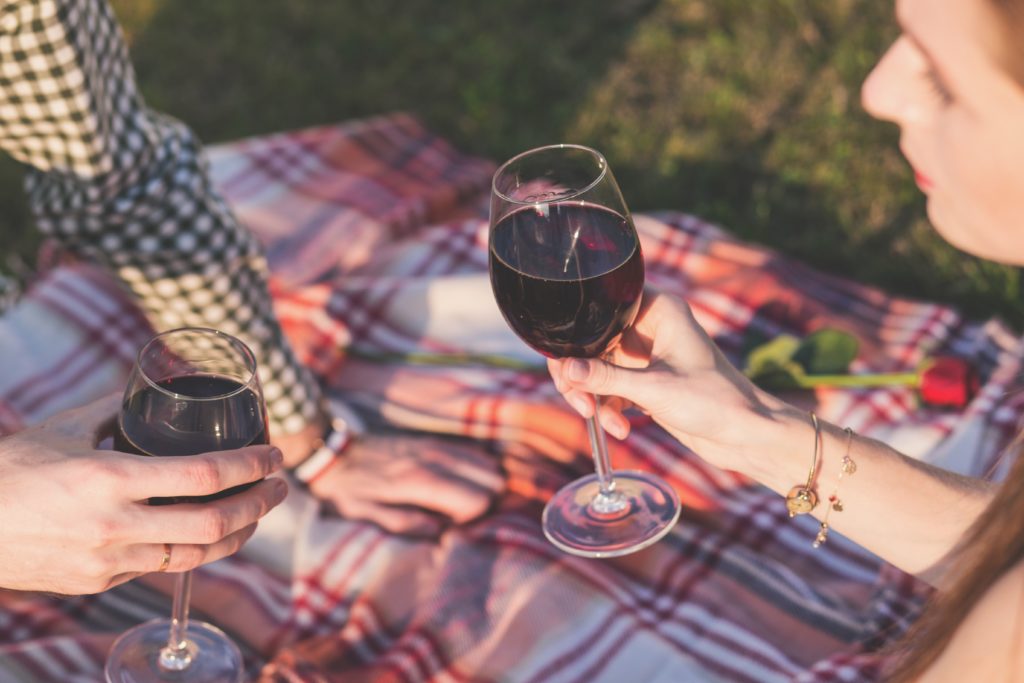 It's pretty quiet in the park. There are a few people walking around but the playground is empty and we find a nice tree to sit under near the pond.
After you put down the blanket, I sit down and kick off my sandals, wiggling my toes like you always expect me to do. You put out the food and pour us a glass of wine.
"Cheers," you say and we lightly clink glasses. "Cheers," I reply.
You had packed cheese and meat and fruit. We sit and eat quietly for a bit, watching the birds and a turtle who keeps swimming near us. It's quiet and cool in the shade.
I stretch out my foot and put my toes up inside the leg of your shorts. You turn to look at me, seeing the grin and look around. There's a family playing catch nearby, but they are focused on the game. Another couple is walking around the pond, but they have their backs to us.
You give me a look–heated but also cautious–while my toes make their way farther up. "Maybe we should head home?" you suggest.
"Not yet." I continue to stroke your bare leg with my foot.
You let out a little huff knowing full well that I won't stop until I'm good and ready. And you adjust your shorts that are starting to get more than a little tight. I lean back on my elbows and my skirt moves up just a bit. Just enough…
Nope. No underwear.
I can see your pupils dilate just a bit and you twitch. Just a little.
Picking up my glass and finishing the end of the wine in the bottom, I ask, "What do you want to do for the rest of the evening? Should we just go home?"
"Yes!" you say, a little too quickly.
"Just some TV then?" I smirk, turning over to stand up and giving you just a flash of skin.