The invitation to the opening of the new show at the art museum had been on the refrigerator door for two weeks. They had agreed they should go. It was an artist they both loved and free food was never a bad thing.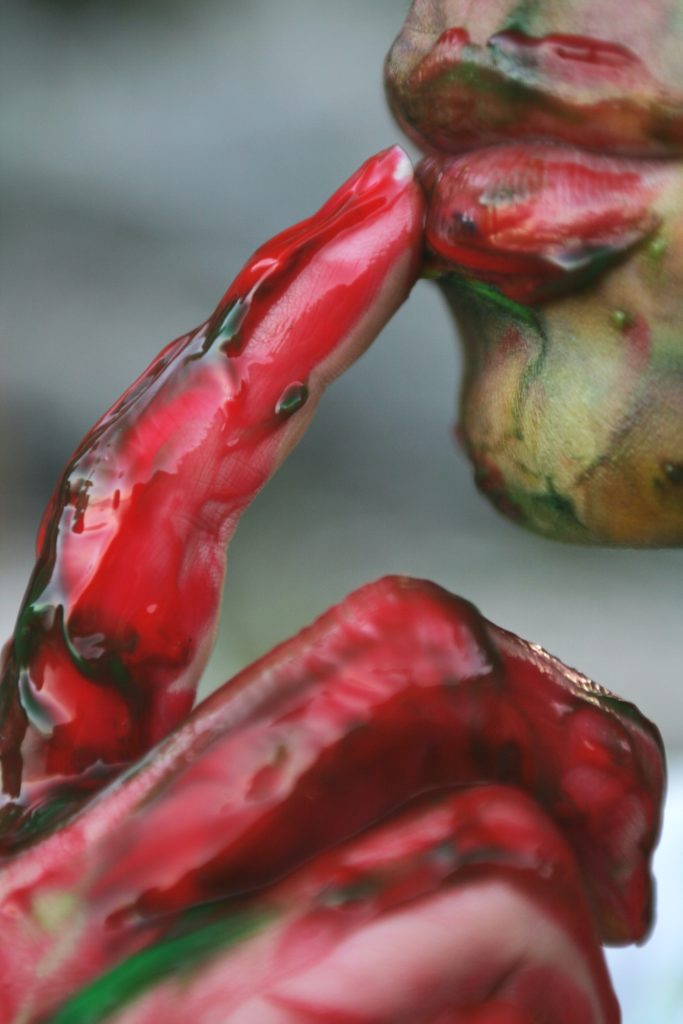 That morning, though, she just didn't feel like getting dressed up and socializing. It had been a long week for both of them and she really just wanted to stay in sweats and relax.
He came out of the shower and saw her still in bed. "Don't we need to leave in an hour?"
She sighed, petulantly. "Yes. I'll go get my shower," she said as she started to get up.
"You don't want to go?"
"I mean, I do, but I don't want it to be today. I'd rather just spend the day with you instead of being a patron of the arts."
He grinned. "Maybe we can do both." She felt a shiver go up her spine at the look in his eyes, followed by heat. She knew that look.
"Oh?"
"You bought those paints for the kids when they visited. We could do a little bit of artistic expression with those." He'd obviously been thinking about this before now.
"The fingerpaints?" What an intriguing idea. She smirked a bit. "You'll have to make up an excuse since we said we'd be there."
"I think I can handle that. Do you know where the paints are?"
"I do. And I bet I can even find the tarp for the floor." She smiled at him. "Or, we could just use the shower."
"Much better plan. All art and no mess to clean up."
"Go let them know while I get the paints out." She turned as she got to the bedroom door. "Oh, and no, I'm quite sure there will be a mess to clean up after. I plan on testing out your artistic flair in the bed after I see what you can do with some paint."
He grinned. "I think I'm feeling inspired."