He got on at the stop after hers. Sat down, opened his book and he didn't even look up.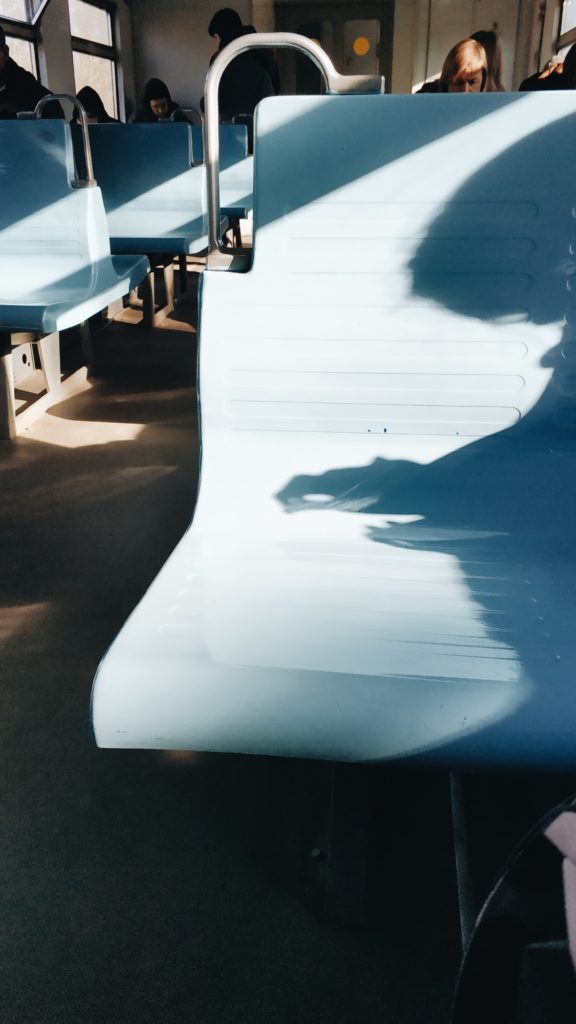 The book in her lap had sounded interesting, but it hadn't held her interest. Not like him.
He wasn't even her type. She found herself thinking about kissing him, trying to take his attention away from the book.
He would resist, of course. But she would run her hands down his chest and slowly unfasten his belt.
Her stop was called. She got up and saw him do the same.
"Want coffee?" he asked as they descended the steps.
"Hell, yes!"