We have family in Portland so we usually are there 4 times a year or so. Last year was definitely an exception, but we are there right now.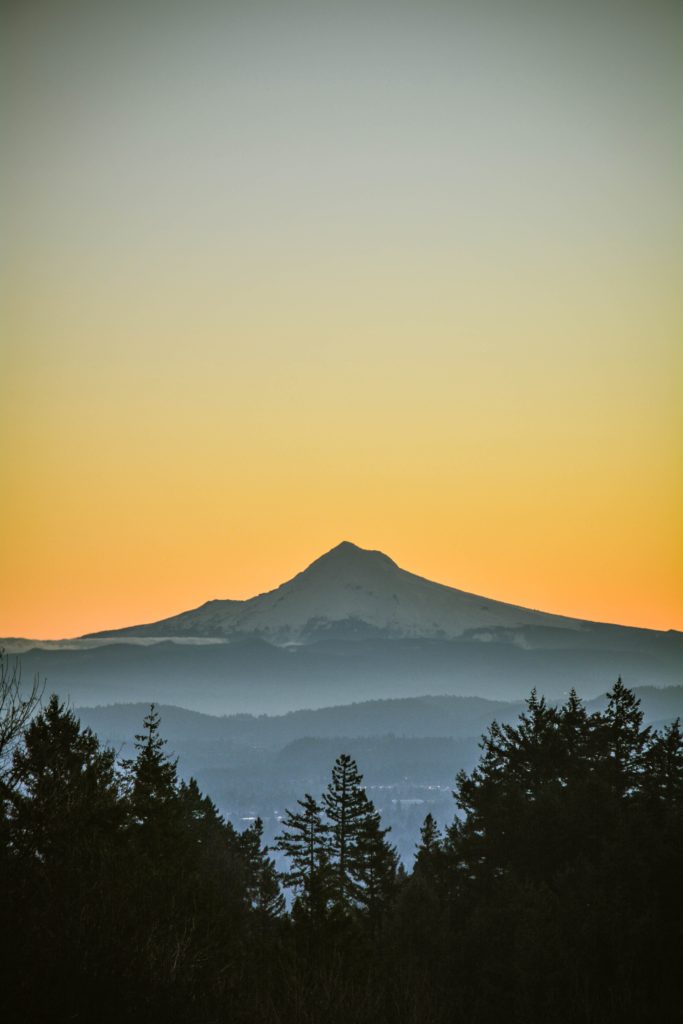 I've gone from dreading it to looking forward to it–for the most part. The first time we were there it was hot. Seriously hot and it was September. Then came the two years of rain, sleet, ice and grey skies no matter what time of year we were there.
We went to the beach one July and everyone was in a coat. It was freezing. And it wasn't just the fact that we are from the desert and expect heat in the middle of July. It was crazy!
One Christmas we slid across the city to celebrate and slid back to the hotel. We couldn't see out the window for 3 days because the ice was so thick.
But, slowly, we started finding places that we love there. Astoria is only a couple of hours away and is gorgeous, as is Seaside. We've gone to Mount St. Helen's and, yes, we've consumed a Voodoo Doughnut. We've spent hours wandering in Powell's and have a definite fondness for the McMenamins properties.
And the view of Mt. Hood from the airplane, from Portland and from much closer is amazing. Portland might not be home, but there is a lot that makes us go "Mmm…"