Living in the Sonoran Desert, seasons tend to have different dates than most of the Northern Hemisphere. While Spring is still well over a month away, it is here already.
In "normal" years, we would be heading to the Renaissance Festival this month before it got too hot to wear the costumes. It has, of course, been cancelled this year, but the weather is still getting warm.
As I've written before, we have huge temperature swings in the winter. It can easily be in the 20s overnight and close to 80 during the day. This year has been no exception, but with one rare exception about 5 years ago, it is starting to warm up overnight by mid February.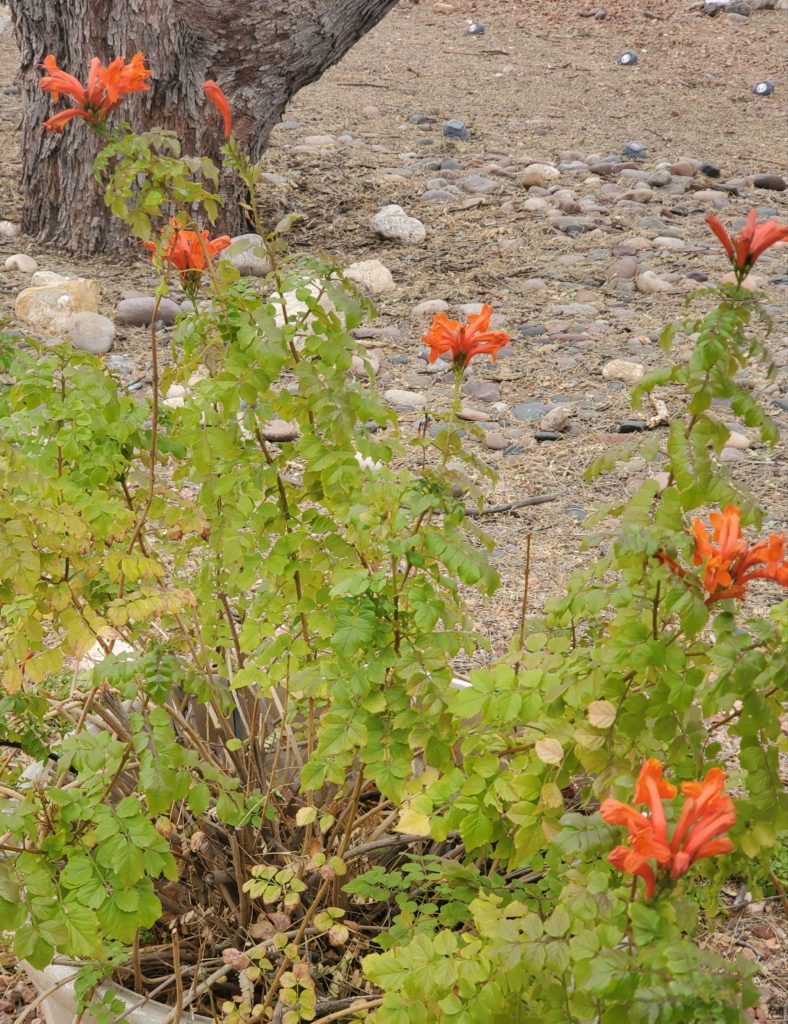 Because of the warmer nights and the recent rain, we are already starting to get flowers on our honeysuckle.
Spring has already arrived here.