Back in the day–college day–we didn't have a lot of money. We stayed at a lot of slightly sketchy motels for some privacy from roommates, but we did have one really fabulous weekend in the canyon just above Sedona.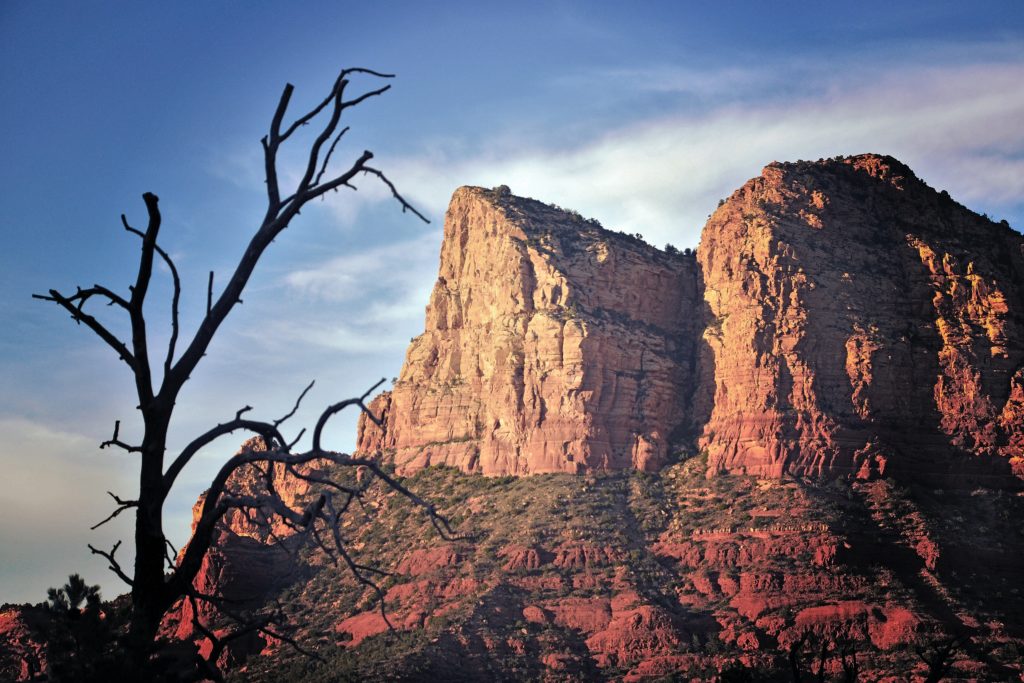 Campus recreation used to rent outdoor equipment like bikes and tents and things. It was fall so it was beginning to get cooler and fewer tourists, but it wasn't quite snow weather yet so we decided to go camping one weekend.
We already had our own sleeping bags so we rented a tent and a big cooler to take. We went to the store and stocked up on hot dogs and other "campy" foods. Made a giant garbage bag full of popcorn and we headed south.
The campground was practically empty. I think there was one other tent in the entire area and they were on the opposite end from us. It's beautiful, right along Oak Creek, and you can hear the water and the wind moving through the trees.
We set up the tent easily and zipped our sleeping bags together. Because that's how to camp the fun way.
Of course, trying to get the fire started was a little challenging since there was no wood around in the area. I guess all of the dead stuff had already been used by previous campers and it was starting to get chilly. So…
Off to the tiny little gas station/store for a bunch of firewood. Growing up in Colorado and camping with my family, this was unheard of. Who buys it for camping? It is just there. But, $10 later, we returned to get the fire started.
We had hot dogs and drank some probably horrible wine. The fire was crackling and you could see about a million stars. It was beautiful. Eating popcorn from a garbage bag and talking and kissing.
Soon the fire died down and Snake made sure it was out. Safety first. And then, we got into those sleeping bags. Naked, of course. And made the most of our alone time with the sounds of nature outside–and in.