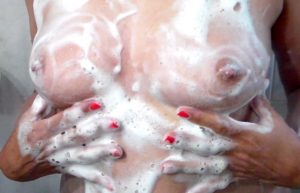 Photo courtesy of Modesty Ablaze
The only place where the smartest and hottest sex bloggers are featured under one roof every month. Whether you're looking for sex journalism, erotic writing, relationship advice or kinky discussions it'll be here at Elust. Want to be included in Elust #123? Start with the
rules
, come back October 1st to submit something and subscribe to the
RSS
feed for updates!  
~ This Month's Top Three Posts ~
Contraception- Snip, snip, snip
I'm Depressed and Now My Vagina's Against Me?
Pool Boy
~ Featured Post (Molly's Picks) ~
Rotten to the Core
Two Songs For Emily
~Readers Choice from Sexbytes ~
How to Have Sex in a Body You Hate
Blogging
To blog or not to blog
Erotic Fiction
Reflection
Authentic Surrender
Sin and Sugar
Touch
A Forest
Into the Shower
Erotic Non-Fiction
Polyam Public Play
Prague
Taboo – Golden & illegal
Pleasure is Mine
My 2020 Vision
Begging for it
The Masturbation Ritual
Thoughts & Advice on Kink & Fetish
Taboo, or not taboo, that is the question
How to find a finsub: Part 1
Sex News, Opinion, Interviews, Politics & Humor
My Thoughts on the Topic of Taboos
Body Talk and Sexual Health
What Frightens Me The Most
Be true to yourself!